Cloudy with a Chance of Meatballs 2 is an American 3D computer-animated film, directed by Cody Cameron and Kris Pearn. It is the sequel to Cloudy with a Chance of Meatballs and the second installment in the film series. It premiered on September 27, 2013.
After the disastrous food storm in the first film, Flint and his friends are forced to leave the town. Flint accepts the invitation from his idol Chester V to join The Live Corp Company, which has been tasked to clean the island, and where the best inventors work. Then, Flint needs to go to an investing ceremony, where he doesn't promote to a Thinkonaut. Later, Flint is tasked from Chester V
Voice cast
Edit
Bill Hader as Flint Lockwood, an inventor.
Anna Faris as Sam Sparks, a weather intern from New York City and Flint's girlfriend.
James Caan as Tim Lockwood, Flint's widowed father.
Will Forte as Chester V, a world-famous super-inventor and the head of the Live Corp.
Andy Samberg as Baby Brent, an infamous/former celebrity mascot of Baby Brent's Sardines, now known as Chicken Brent.
Neil Patrick Harris as Steve the Monkey, Flint's pet Vervet monkey who communicates using a Speak and Spell monkey thought translator Flint invented; however, he only has a limited vocabulary and mostly just says his name, says a few random things, and reminds Flint that he's hungry.
Benjamin Bratt as Manny, Sam's Guatemalan cameraman and a former doctor, co-pilot, and comedian.
Terry Crews as Officer Earl, the town's athletic cop.
Kristen Schaal as Barb, Chester V's talking and lipstick-wearing orangutan with a human brain.
Khamani Griffin as Calvin Devereaux, Earl's son.
Al Roker as Patrick Patrickson, the anchorman of the weather station.
Melissa Sturm as Stental Louise and Live Corp Scientist
Kris Pearn as Shrimpanzees, Sentinel Peter, and Labcoat Jenny
Craig Kellman as Flintly McCallahan and Idea Pants Guy
Production
Edit
Development
Edit
On April 12, 2010, website Io9 reported that there was a sequel in development.[1] John Francis Daley and Jonathan Goldstein, the writers of Horrible Bosses and The Incredible Burt Wonderstone are writing a draft of the script, which will be based on an original idea, and not on Pickles to Pittsburgh, Barrett's follow-up book. In December 2011, it was reported that the film is not yet green lit, and that Cody Cameron and Kris Pearn are set to direct it.[2]
On July 4,2012, it was announced that the sequel would be called Cloudy 2: Revenge of the Leftovers.[3] It was initially set to be released on February 7, 2014[4] but was later moved to September 27, 2013.
September 27, 2013
Reception
Edit
On review aggregator site Rotten Tomatoes, the film has a rating of 70%, based on 116 reviews, with an average rating of 6.4/10. The site's consensus reads: "While not as clever or inventive as its predecessor, Cloudy with a Chance of Meatballs 2 compensates with enough dazzling visuals to keep younger viewers entertained."[31] Another aggregator, Metacritic, gave the film a score of 59 out of 100, based on 31 critics, indicating "mixed or average reviews". But, one Reviewer Mat Brunet AKA Animat made a review about and hated the film so much he called it one of the worst animated Films in history giving it a 2/10 and The Animat Seal Of Garbage. Here's the review: https://www.youtube.com/watch?v=a9AZc_PyuFM He also put it in #1 on the worst animated films of 2013.
Home media
Edit
Cloudy with a Chance of Meatballs 2 was released on DVD and Blu-ray on January 28, 2014. The home media was accompanied with four short animated films based on the main feature: Super Manny, Earl Scouts, Steve's First Bath, and Attack of the 50-Foot Gummi Bear.
Concept Art
Edit
TV Spots and Other Clips
Edit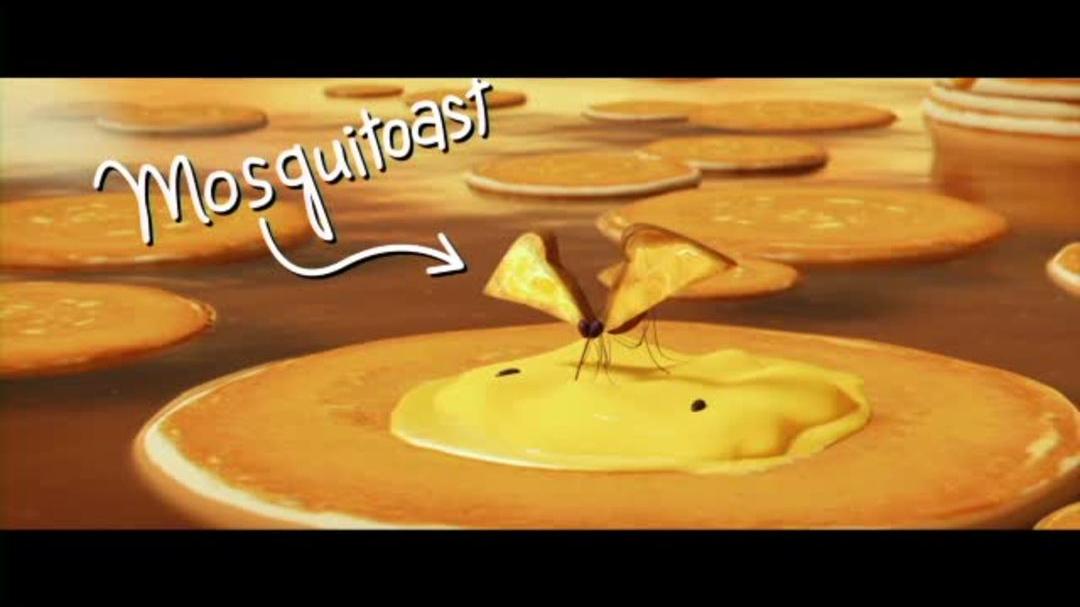 References
Edit
External links
Edit
Coming soon!
Ad blocker interference detected!
Wikia is a free-to-use site that makes money from advertising. We have a modified experience for viewers using ad blockers

Wikia is not accessible if you've made further modifications. Remove the custom ad blocker rule(s) and the page will load as expected.